LINKS / PARTNERS - NEVADA SPORTS - L'ALPE D'HUEZ : Accomodation, ski school...
NEVADA SPORTS - L'ALPE D'HUEZ - PARTNERS
PARTNERS
At 1,800m, the chalet is located at the heart of the spectacular site of Les Grandes Rousses mountains and the large ski area of Alpe d'Huez. Its benefits from a unique situation.Right on the slopes, a short distance from resort centre. More infos
Chalet Cisalpin is located in the resort center, with an excellent access to the ski area, an outdoor pool, an indoor sport complex and shops.The owner, Karine Chalvin, lives on site and is pleased to offer a choice of Five 3* apartments. More infos
DOMAINE SKIABLE
L'Alpe d'Huez, it's 2200m of vertical drop.From the sunnit of pic blanc (3300m) to Enversin d'Oz (1135m). there are 135 alpine skis runs, 250km of runs in total.

WEATHER & SNOW REPORT
L'Alpe d'Huez Weather report, Snow deth, Avalanche risk...

WEBCAMS
Webcams at different altitude of the resort and ski area / panoramic views.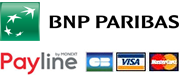 Secure Payment