LINKS / PARTNERS - NEVADA SPORTS - L'ALPE D'HUEZ : Accomodation, ski school...
NEVADA SPORTS - L'ALPE D'HUEZ - PARTNERS
PARTNERS
The stone and wood Alpenrose**** chalet enjoys a southem exposure and, between rays of sunshine looks out over an exceptional panorama of the Romanche Valley and snow-capped peaks. More infos
Hotel Le Dome is a 3 star hotel, well situated at 100 meters from the ski lifts in a quiet area of the town. More infos
94 rooms... way up at the top of the 21 bends of Alpe d'Huez immortalised by the Tour de France, experience chalet living. Our hotel, at the bottom of ski slopes dominated by Pic Blanc (3,330m), is designed as a panoramic viewpoint. More infos
DOMAINE SKIABLE
L'Alpe d'Huez, it's 2200m of vertical drop.From the sunnit of pic blanc (3300m) to Enversin d'Oz (1135m). there are 135 alpine skis runs, 250km of runs in total.

WEATHER & SNOW REPORT
L'Alpe d'Huez Weather report, Snow deth, Avalanche risk...

WEBCAMS
Webcams at different altitude of the resort and ski area / panoramic views.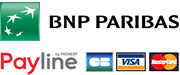 Secure Payment
Information? Contact us ...
+33 (0)476804437
Centre commercial des Bergers
38750 L'ALPE D'HUEZ