LINKS / PARTNERS - NEVADA SPORTS - L'ALPE D'HUEZ : Accomodation, ski school...
NEVADA SPORTS - L'ALPE D'HUEZ - PARTNERS
PARTNERS
Cchouette Multimedia vous accompagne, vous conseille et prend en charge la conception, la réalisation, l'hébergement et la promotion de vos sites Web. More infos
DOMAINE SKIABLE
L'Alpe d'Huez, it's 2200m of vertical drop.From the sunnit of pic blanc (3300m) to Enversin d'Oz (1135m). there are 135 alpine skis runs, 250km of runs in total.

WEATHER & SNOW REPORT
L'Alpe d'Huez Weather report, Snow deth, Avalanche risk...

WEBCAMS
Webcams at different altitude of the resort and ski area / panoramic views.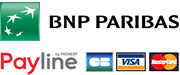 Secure Payment
Information? Contact us ...
+33 (0)476804437
Centre commercial des Bergers
38750 L'ALPE D'HUEZ